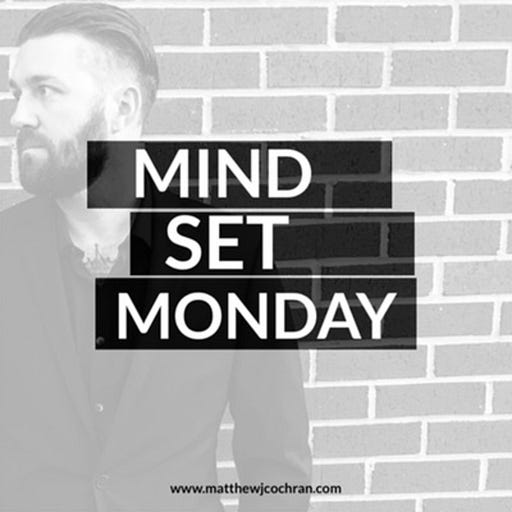 May 10, 2021 • 4M
Mindset Monday - Quit whining
Complaining does not work as a strategy
Hosted by Matthew J. Cochran, cohost of the Semper Fi Project podcast, Mindset Monday is all about starting your week out on the right foot. That means getting in the right mindset to get out there and crush it. Support this podcast: <a href="https://anchor.fm/mindsetmonday/support" rel="payment">https://anchor.fm/mindsetmonday/support</a>
"Complaining does not work as a strategy. We all have finite time and energy. Any time we spend whining is unlikely to help us achieve our goals. And it won't make us happier."
-Randy Pausch
Listen to this episode with a 7-day free trial
Subscribe to
MJC
to listen to this episode and get 7 days of free access to the full post archives.